Moving to High School can feel like a big change. We are committed to ensure that the transition is as smooth as possible.
We are proud of the transition process that we have developed. These steps provide students with a number of opportunities to visit our school and meet members of staff before starting in year 7. We find that this helps students feel at home and provides them with a strong foundation to give them the best opportunity to fulfil their potential.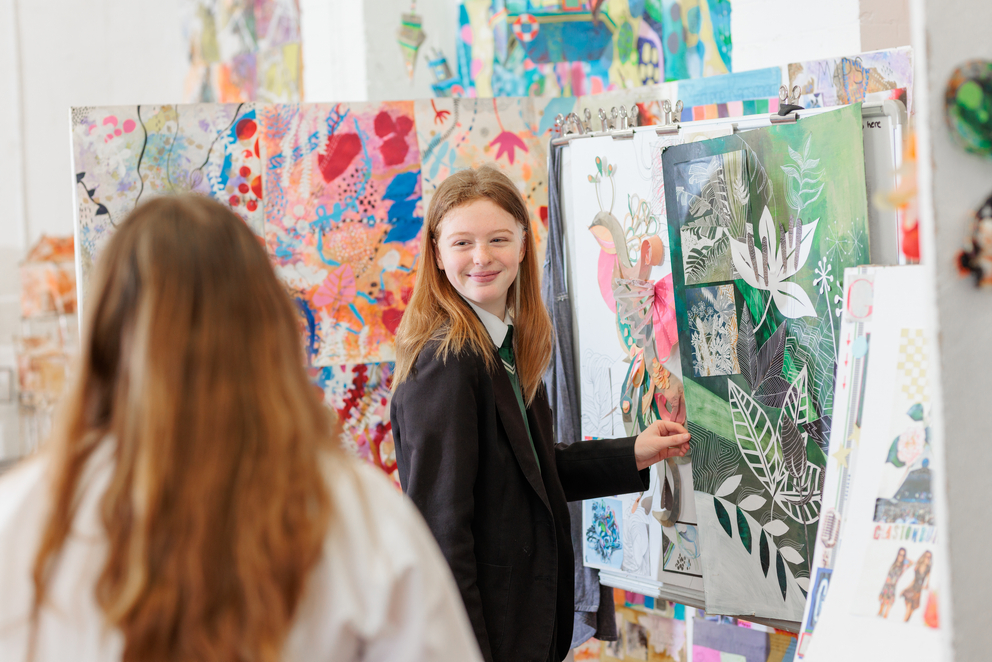 ---
Summer School
We offer a Summer School to students in Year 5 and Year 6 to allow them to visit our school and take part in a number of fun activities. This allows students to explore the school and start to feel comfortable in their new surroundings. There is no charge for Summer School.
Visits to Primary Schools
Once students have selected to come to our school, we aim to make contact with them in their Primary School. This may be a visit in person or a conversation on the phone or on Zoom. We believe it is important for students to meet key members of our staff and ask any questions that they may have. This is also an opportunity for students to name friends who they would like to be in a tutor group with. We do our upmost to try and accommodate these requests.
Year 6 Day
In the Summer Term of Year 6, students who are joining our community in September will visit for the day to meet their Form Tutor and other students. During this day, they will have the opportunity to explore the school building, make new friends and find out about the exciting opportunities that lie ahead.
Parents' Meeting
During the Summer Term, we hold a meeting for parents and students who will be joining us in September. This meeting is an information evening as well as an opportunity to ask questions and order school uniform.
Enhanced Transition
We understand that moving to High School can be daunting for some students. We aim to ensure that all students are happy and comfortable about joining our community. To assist those students who are nervous, we offer additional visits to the school.
Specialist Year 7 Tutor Team
Starting High School can generate a mixture of nerves and excitement for students. To support students and help them find their way in their new school, we have a specialist team of Year 7 Form Tutors. These experienced Tutors are able to answer common questions and help students settle.
Below are some useful links to help you feel prepared for starting with us.
Don't forget, if you have any questions about starting in Year 7, you can contact Mr Green (Year Leader of Learning for Year 7). His email address is greend@christofidelis.org.uk
Transition Booklets
We have produced booklets that focus on some areas of English and Maths that you will be studying at The Catholic High School. These booklets are completely optional and we wouldn't expect anyone to complete them all, but there are some fun activities for you to look at to help you get ready for moving to High School. We hope that you enjoy them.
We have also included some useful information for helping your young person to enjoy and engage with reading at home.
• English Transition Booklet >
• Maths Transition Booklet >
• Tips to Support Reading Information >
---
---