Regular attendance is a key factor in determining a student's positive progress in all areas of their education.
There is overwhelming evidence that demonstrates the strong relationship between school attendance and student progress.
Students who attend regularly are more than twice as likely to achieve 5+ GCSE grades 9-5 (including Maths and English) than those who are persistently absent. When a student is absent from school they will miss lessons and have gaps in their learning as a result. There are also very strong links between high attendance and students' social development and positive mental health.
---
School Attendance Expectations
Student target – 100 % (No days missed)
School expectation – 97% (Less than 6 days missed)
The school expectation is that most students will have less than 6 days absences during the year.
95% – Threshold for Attendance Support Procedures (more than 10 days missed)
Students who have 10 or more days absence will be placed on Attendance Support Procedures and an Attendance Panel meeting to be attended by Parent / Carer.
90% – Considered Persistently Absent (more than 19 days missed)
Students who have 19 days absence / 95 lessons missed are considered to be persistently absent. Without evidence of ongoing medical support, A First Warning Letter / Fixed Penalty Notice will be considered.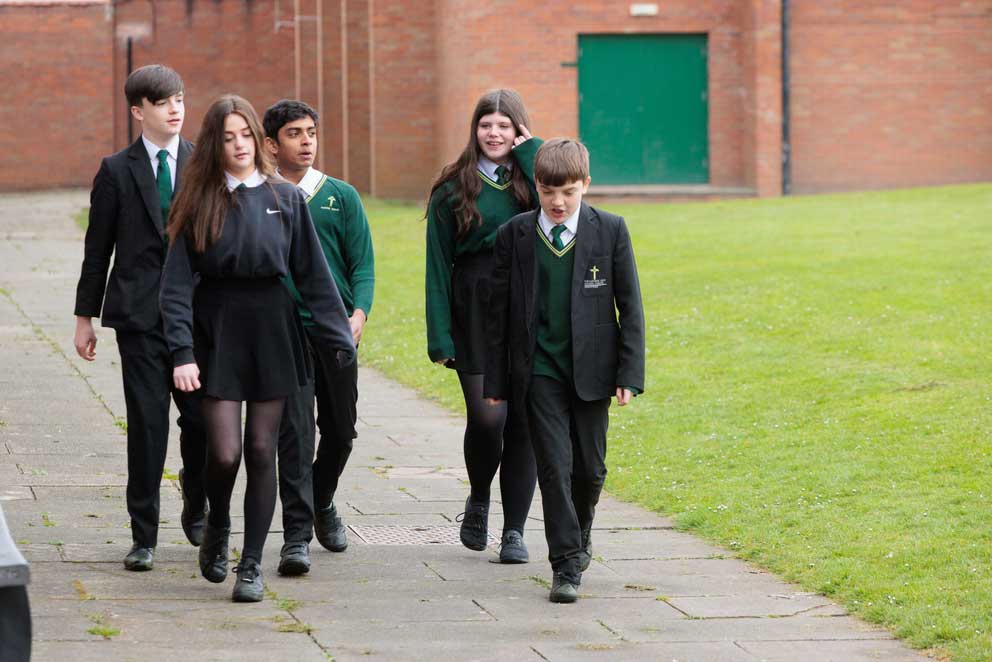 ---
Reporting a student absence
When a student is absent from school it is very important that their absence is reported to school before 8:30am. Absences should be reported by calling 01244 952 788 and selecting option 1. This should be done on each day of absence.
Appointments should be made outside of school hours or at the start or end of the school day to minimise absence.
When returning to school students need to ensure that they have caught up on the work missed by talking to their class teacher.
---
Punctuality
Good punctuality is also essential for students' progress. Students who are late for school miss learning and develop bad habits resulting in them being unprepared for the world of work.
All students should be on the school site by 8:35am to enable them to be in class 8:40 to be registered.
Please try to establish a routine at home that supports your child in being on site for 8:35am. If you know that your child is going to be late, you should contact the school on 01244 952 788 and select option 1 to inform school.
Registration closes at 9:10am.
Students who arrive between 8:40am and 9:10am will receive a Late mark (L). Students who are repeatedly late for school will receive a school sanction.
Students who arrive after 9:10am will be marked as arriving after the close of registration and coded as a U. U codes are considered an absence, count towards a students overall attendance and may lead to Attendance Support Procedures.