We offer a wide-range of extra-curricular activities aimed at broadening the interests and experiences of our students.
There are a variety of extra-curricular activities that take place at both lunchtime and after-school.
Below we outline just some of the opportunities available to our students.
Musical Opportunities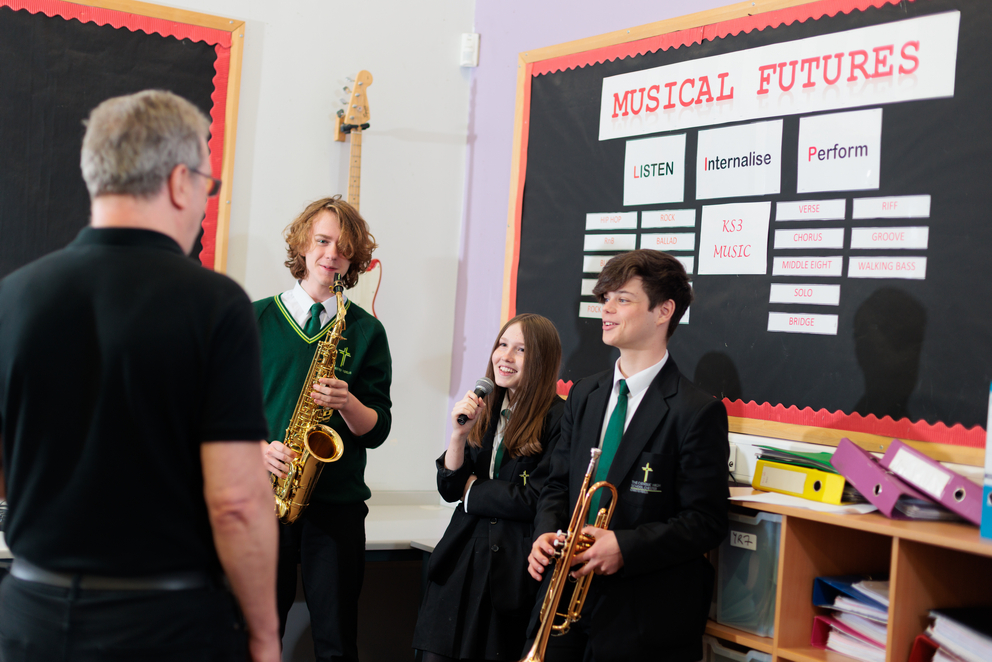 Swing Band
The Swing Band offers young musicians/singers the opportunity to develop their performance skills to a very high standard through weekly rehearsals and many domestic engagements throughout the year. The emphasis has, and always will be on the student's enjoyment of music performance. Our musicians develop a real confidence in themselves, and in doing so, realise their full potential.
The Swing Band have undertaken twenty-five European Tours over the last thirty years to the Netherlands, Italy, Spain, Ireland, France, Switzerland and Germany. The ensemble performs annually at the Cork International Jazz Festival with consecutive appearances from 2004.
Peripatetic Instrumental Lessons
We offer individual and small group instrumental music lessons through Music for Life. These lessons take place during school hours. Although the teaching day remains the same, lesson times are changed usually every two weeks to avoid students coming out of lessons at the same time each week. There is a charge for instrumental lessons. These can be booked directly with Music for Life by clicking here.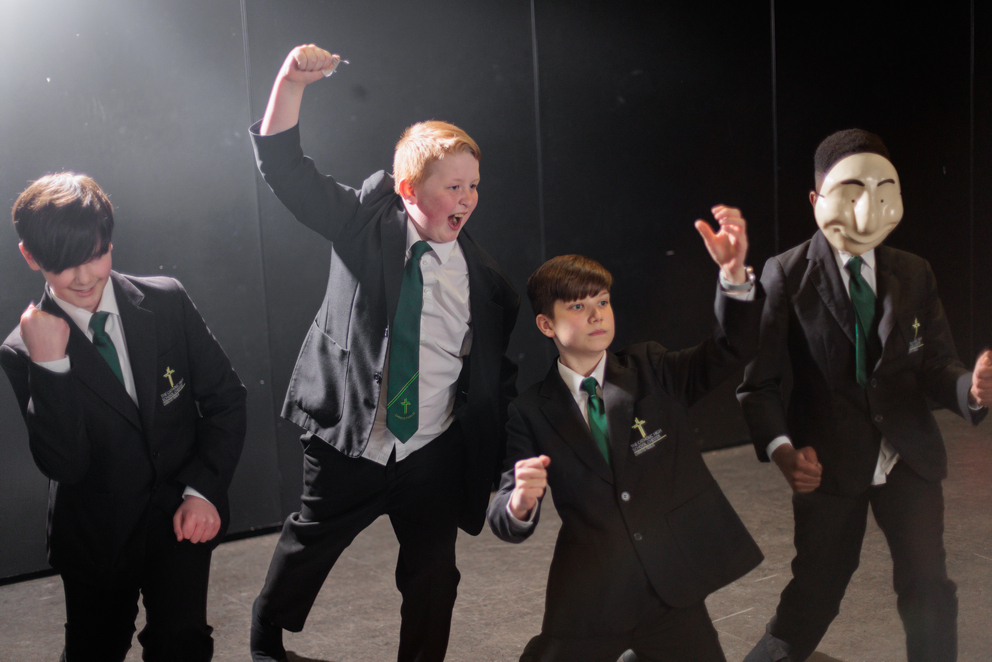 Drama
We aim to involve as many students as possible in our school productions. Those who are interested in technical theatre can also gain experience of lighting, sound and stage management. We have a full orchestra giving provision to our talented musicians, whilst providing outstanding music for the production. Previous musical productions include Jesus Christ Superstar, Grease, Oliver!, Our House, We Will Rock You, Fame and Cinderella. We are passionate about giving students a wide range of opportunities, including performing new, relevant and exciting script work. We have taken part in the National Theatre Connections Festival which involved our students performing an insightful and original script, 'Extremism', at The Lowry in Manchester.
Our students thrive whilst taking part in the extra-curricular opportunities we provide. They develop in skill, technique, and confidence. Alongside these benefits, the students widen their social circle; developing strong bonds and relationships with their peers, whilst creating unforgettable memories.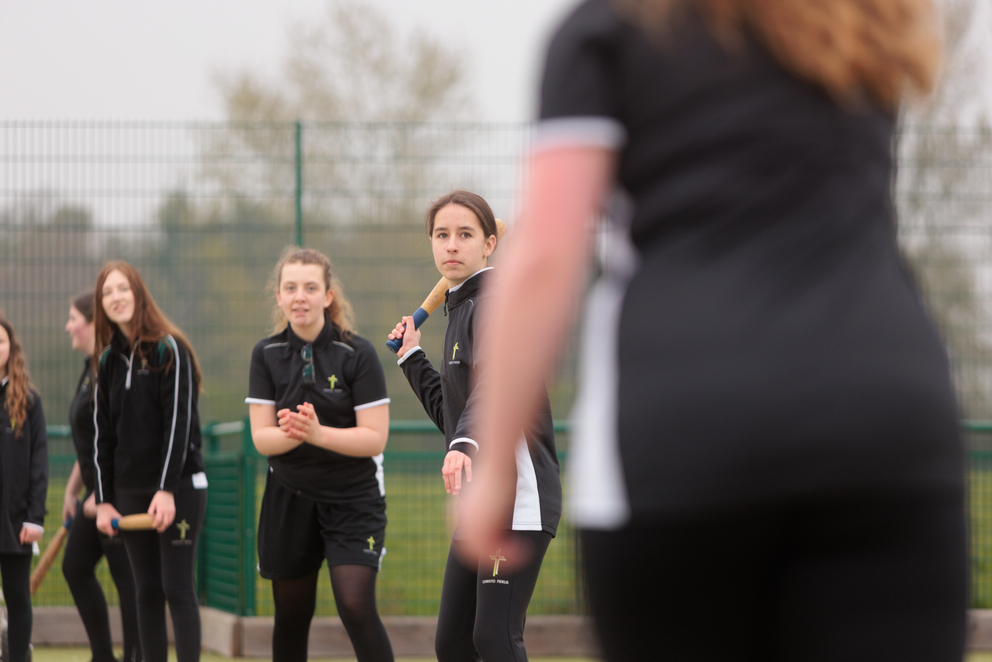 Sporting Activities
We offer a range of extra-curricular sporting activities for all students at lunchtime and after school, 5 days a week. We offer both recreation and competitive participation in a number of sports including, Football, Rugby, Basketball, Netball, Hockey, Volleyball, Trampolining, Table tennis, Gymnastics, Badminton, Tennis, Cricket, Rounders and Athletics
We enter every Chester and District sporting tournament, hosting a number at our school. In recent years, we have had success in a variety of competitions, winning both local and county wide tournaments. Throughout the year, there are weekly friendly fixtures with other schools in the district. Within each sport we have two or three teams per year group to ensure every student has the opportunity to represent our school.
The Duke of Edinburgh's Award Scheme
The Duke of Edinburgh's Award is a nationally recognised award that illustrates the school's commitment to offer high quality extra-curricular activities to complement excellent academic attainment. The components of the award also reflect the school's desire to equip students with relevant life skills that will also serve them well as they make their way toward Higher Education and employment. The school offers Bronze, Silver and Gold Awards for students from Years 9-13.